People keep wondering about the means of financing a project as gigantic as ours . Well, unfortunately we are no millionaires, so the solution is a combination of hard work and the cooperation with many companies, to whom at this point we would like to express our most sincere gratitude for their confidence and support.
Even great pioneers and explorers of long bygone times already had patrons to help them finance their costly expeditions. Still today, it is equally vital for our 30-year expedition to be granted support by various companies, financially as well as materially, and with their know-how. Therefore, we would like to take this opportunity to thank the following supporters:


---



Our thanks goes to Mr. Joseph Wilhelm, Director, for his confidence, his like-minded way of thinking, his fantastic attitude towards Mother Earth, as well as for the immaculate food, which provides us with the energy we need for our high performances.
Thank you to Heike Kirsten, Marketing Manager, for her goodness of heart, for her know-how, and for her amicable and fruitful cooperation.

---
We would like to express our thanks to riese und müller GmbH for their confidence and for the immense commitment with which they support our TRANS-EAST-EXPEDITION. Heiko Müller and Markus Riese are two young and dynamic engineers, who launched their first bike in 1996, and today produce first-class, fully spring-borne bicycles.

---
A special thanks goes to the Manager, Mr. Stefan Braun, for the fantastic, friendly and still growing cooperation. A large part of our outdoor equipment comes from trangoworld – not only top quality technical clothing, but also innovative tents as well as backpacks, all especially suited for our needs.

---
We owe many thanks to Mr. Hartmut Ortlieb for his ingenious and innovative developments of waterproof outdoor equipment, perfectly suitable for our requirements. Furthermore, we would like to thank Mr. Christoph Schleidt, public relations, for his amicable way, for his many good ideas, and for his friendly and uncomplicated cooperation.
Our thanks also go to Mr. Wolfgang Paulus, Marketing and Sales Director, and Mrs. Kerstin Engel und Mr. Ralf Vogt, Advertising Manager, for the cooperation dating back to 1994, for the friendly footing, and for the profound confidence in our lifetime project

---
Our thanks goes to Mrs. Renate Brettschneider, Proprietor, for her loyalty, for her kind way, for the cooperation since 1999, as well as for the mosquito nets and mosquito repellents.

---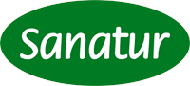 Thank you very much to Mrs. Ingrid Schädler, General Manager, to Mrs. Elke Leonhardt, Marketing Director, and to all staff members of this wonderful company for the valuable dietary supplement foodstuffs, their moral support, and the lovely cooperation.

---
We would like to thank Mrs. Cornelia Rüngeler, General Manager, and her father, Dr. Rüngeler, for their cooperation since 1999, and for the fantastic foodstuffs which in many borderline situations has provided us with the energy needed to carry on. Furthermore, we would like to thank Mr. Johann Reichert, Production Manager, Mr. Wolfgang Lidl, Quality Protection and Sales, and Mr. Wolfgang Wiltschka, Purchasing Department.

---
Many thanks to Mrs. Barbara Rohloff, Board of Directors, for her confidence, the growing cooperation, and the excellent hub gears. Many thanks also to Mr. Carsten Geck, Product and Sales Manager, for his confidence to invest in two cycling beginners like us.

---
Our thanks goes to Mr. Michael Blum, Marketing Director, for his confidence, for the perfect boxes so important to us, and for the growing cooperation.
---
This long note of thanks shows that an extensive expedition life such as ours cannot be accomplished without the support of companies in favour of our project. We can only make it together. Only together are we able to put our idea of a 30-year expedition into reality, only together are we able to protect Mother Earth, and thus the future of our children.