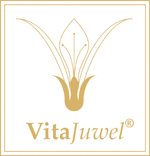 We at VitaJuwel look forward to cooperating with Tanja and Denis Katzer – why?
VitaJuwel is very glad to support Tanja and Denis Katzer on their great adventure. When they saw the VitaJuwel for the first time, they have been totally fascinated. They came to visit us and at once we found a lot of conformities in our mindsets and in manner to develop new ideas, to follow your heart and to put your beliefs in action.
Tanja and Denis have great visions and an immense, selfless power. We look up to them for their mission to respect and love mother earth.
According to our philosophy, it is far healthier to improve the quality of our drinking water through the power of gemstones instead of making it drinkable through chemical additives. 71% of the earth's surface is water but only 3% thereof is freshwater. At present 2/3 of the freshwater is polluted. There is not much remaining for almost 7 billion people. The best form to restore the water's natural power by the water itself – by precious stones.
There are a lot of do-gooders in the world who talk but don't act. Tanja and Denis practise their philosophy and test their physical and mental limits every day. They live for their dreams. We are proud to support them on their great journey