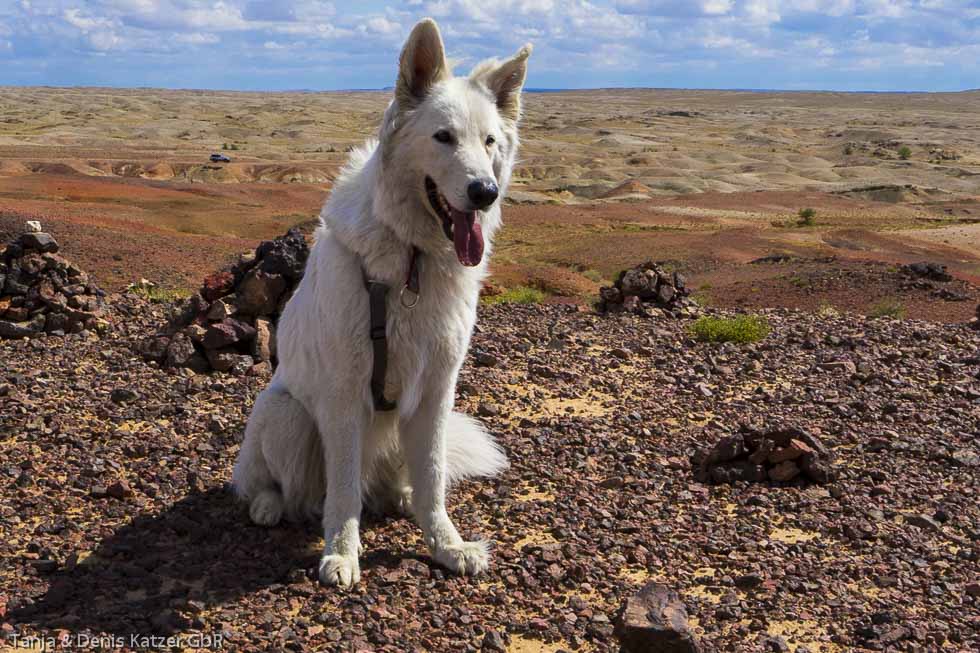 Me in the Gobi Desert.

LINK TO THE ITINERARY

How should one imagine the world as a two-year-old? In any case, the taxi ride in Moscow catapulted my imagination to some other level. I thought to myself about all the times in the past when I travelled nicely and comfortably in a dog box equipped with all comforts which was specially designed for me. Thinking of the same, I found myself in the mini taxi. My front paws were on the seat and my butt hung in the leg room behind the driver. It was fun for me and I looked at Tanja as there is no space for even a mouse in the legroom. I realized that I didn't know she could knot herself in this manner…. Trips do make you know each other better!!!!



The live reporting has been facilitated by the firms Gesat Ltd. (www.gesat.com) and Roda Computer Ltd. (http://roda-computer.com/). The satellite phone 'Explorer 300' of Gesat and the rugged notebook 'Pegasus RP9' of Roda are the pillars supporting the transmission.