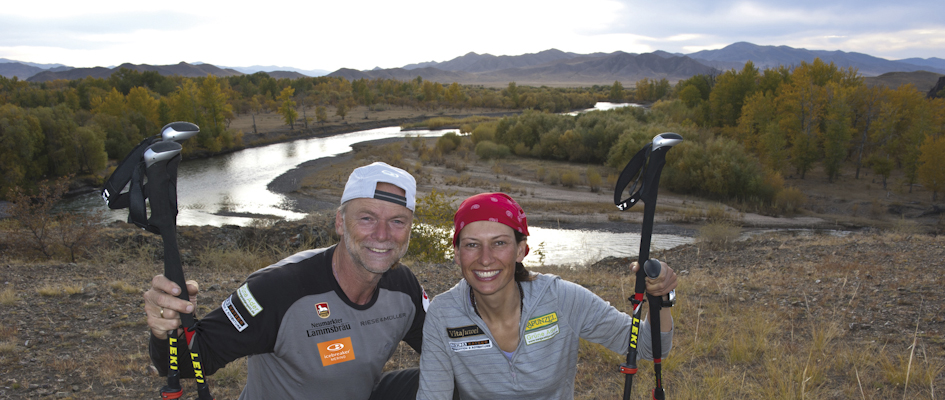 Denis Katzer & Tanja Katzer
We've been on the road since 1991: on foot, by elephant, camel, horse and bicycle. At the end of May 2007, we will be starting on a further stage of our TRANS-OST-EXPEDITION. We want to have one sponsored tree planted in Germany for every kilometer over the 25,000 km between Bavaria and Burma (Myanmar), one tree per kilometer. The Green Artery tree planting sponsoring project came out of talks with the Rapunzel organic food company and Bergwaldprojekt e.V. members.

TRANSLATE: Unsere Lebensreise ist auch eine Brücke zwischen uns Menschen und der Natur, mit der wir untrennbar verbunden sind. Mit der "Grünen Ader" wollen wir einen Beitrag leisten die Vielfalt und Schönheit der Natur zu erhalten. Gemeinsam mit dem Bergwaldprojekt e.V. engagieren wir uns im Naturpark Spessart für den Lebensraum der Europäischen Wildkatze.
---
Die Wildkatze im Spessart
Die Europäische Wildkatze (Felis silvestris silvestris) findet auf leisen Pfoten zurück in ihre angestammten Gebiete - die Wälder Deutschlands. Deutschland liegt im Zentrum des Verbreitungsgebiets der Europäischen Wildkatze. Erfreulicher Weise konnte sie in den vergangenen Jahren wieder in Schwarzwald, Hunsrück, Rhön, Fichtelgebirge, Harz und im Spessart nachgewiesen werden. Deshalb tragen wir in unseren Wäldern auch eine besondere Verantwortung für den Erhalt dieser bedrohten Art.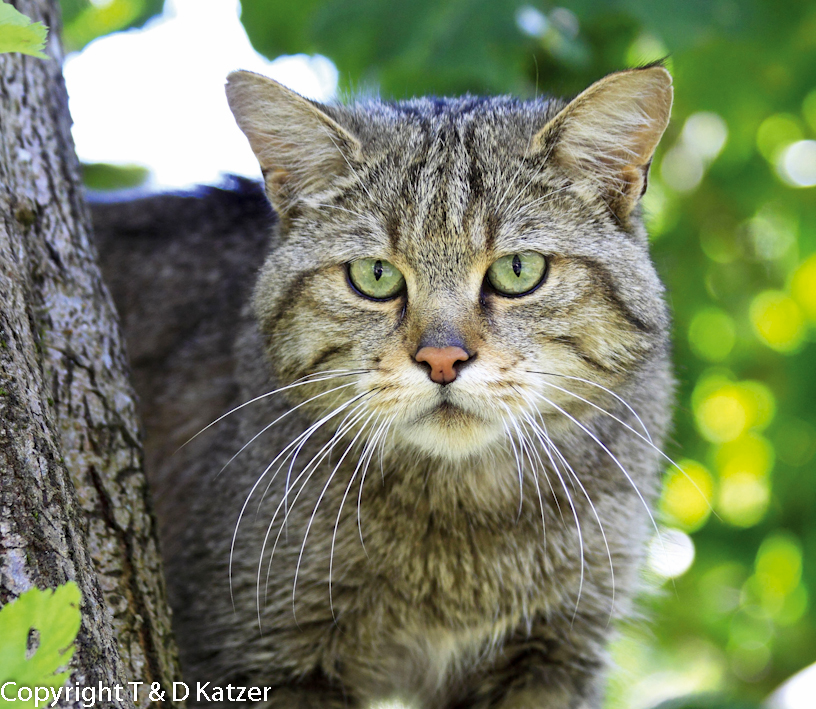 Der Wald - Lebensraum der Wildkatze
Die Lebensraumansprüche der Europäischen Wildkatze ergeben sich aus ihren Bedürfnissen nach Nahrung, Deckung und der Möglichkeit zur Jungenaufzucht. Gerne hält sie sich in naturnahen, störungsarmen und strukturreichen Waldgebiete auf, weshalb sie auch als Waldkatze bezeichnet wird. Strukturreiche Wälder zeichnen sich durch Mehrschichtigkeit, Verjüngung, Totholzreichtum in stehender und liegender Form, Windwurfflächen, Lichtungen und Waldwiesen sowie ausgeprägten Waldrändern und Saumstrukturen aus. Die Wildkatze benötigt den Strukturreichtum als Deckung, für Ruhe- und Jagdverstecke und für die Jungenaufzucht. Als Jagdgebiet dienen die besonders beute-reichen Offenlandbereiche, Waldränder, Waldwiesen, Lichtungen und Windwurfflächen.
---


Click here to watch picture gallery
---
The "Bergwaldprojekt"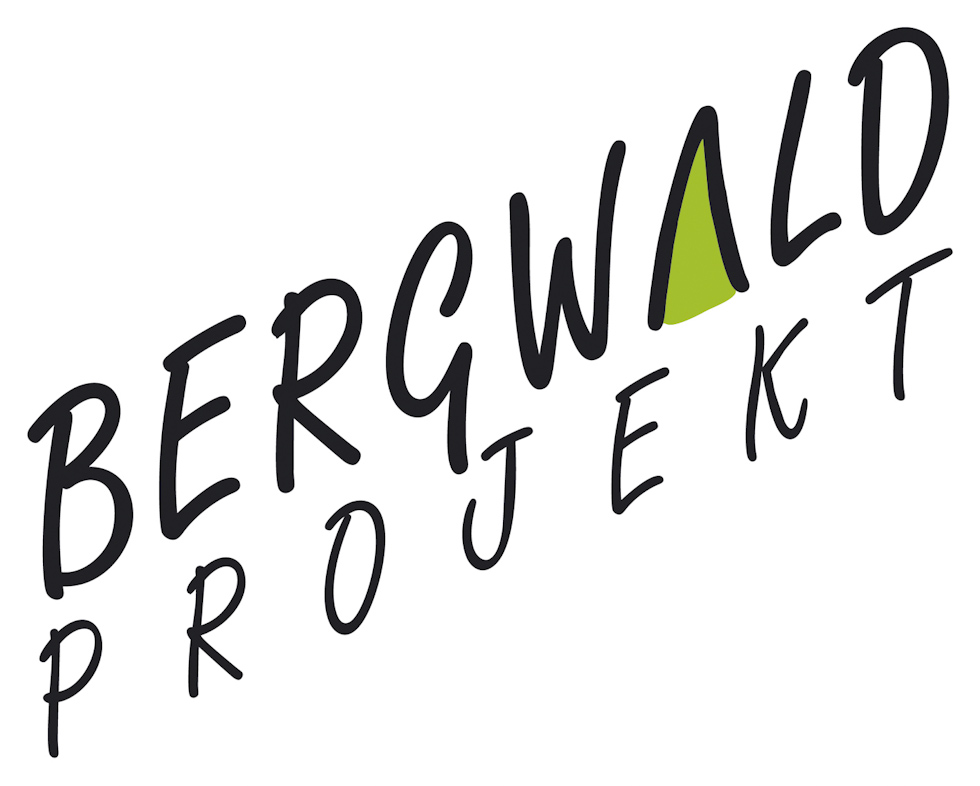 The Bergwaldprojekt e.V., a registered charity in Germany, wants to highlight the problems in the forest and help in a targeted, hands-on way. That is why it offers people from various walks of life and organisations the chance to work as volunteers during organised project weeks. Others show their commitment to forest ecological systems by providing expert forestry advice and/or by making donations of money or equipment. 
In that way, Bergwaldprojekt can make an active contribution to near-natural forest transformation and ecological forest use. "Mother Earth is alive." We, Denis and Tanja, have experienced a lot of Nature on all our trips. We have a strong need to do something for Mother Earth: she is part of us. So we want to look at what we can do, what positive effect we can have, and not just moan about and condemn what is wrong.
All of us are responsible for our actions.
We want to be a good example and do something good for Mother Earth. We would like to touch people's hearts with our Green Artery tree planting project, we would really like you to take on responsibility.
"Mother Earth Lives"
Every journey starts with a small step… if we take care to produce a little bit less trash and rubbish every day, that is already a lot: if we use less paper, then waste paper in Germany alone would go down by a huge amount. 
We just ought to pay more care, be more aware, and treat everything more gently, because we can't take anything for granted in this life…..life is a gift! We are all ONE, part of a WHOLE. This intimacy can give us a lot of strength, if we become more aware of the love and respect that people should have for Creation.
Our goal: to plant 25,000 sponsored trees in Germany for Bergwaldprojekt on our journey. Become a sponsor in our "Green Artery" project and help us to plant something big! Tanja and Denis do not profit from the tree planting project. All sponsoring money will go only to Bergwaldprojekt (www.bergwaldprojekt.de): you can buy a tree for the equivalent of five Euros and have it planted. And Bergwaldprojekt's volunteers will plant the trees only where they are needed in Germany.
---
Do you want to support the Green Artery project?
Become a sponsor at:
Bergwaldprojekt e.V. 
Catchword: Grüne Ader 
GLS Gemeinschaftsbank 
BLZ 430 609 67 
Kontonummer 8022 916 200
We will be reporting on our trip and the Green Artery at regular intervals in our 
or interactive on the: